THE GREEN MICROCYCLE PLUS/MINUS
The World's Only Electric Bike & Pedal Generator
Zip Around Town In Style And Make Electricity At Home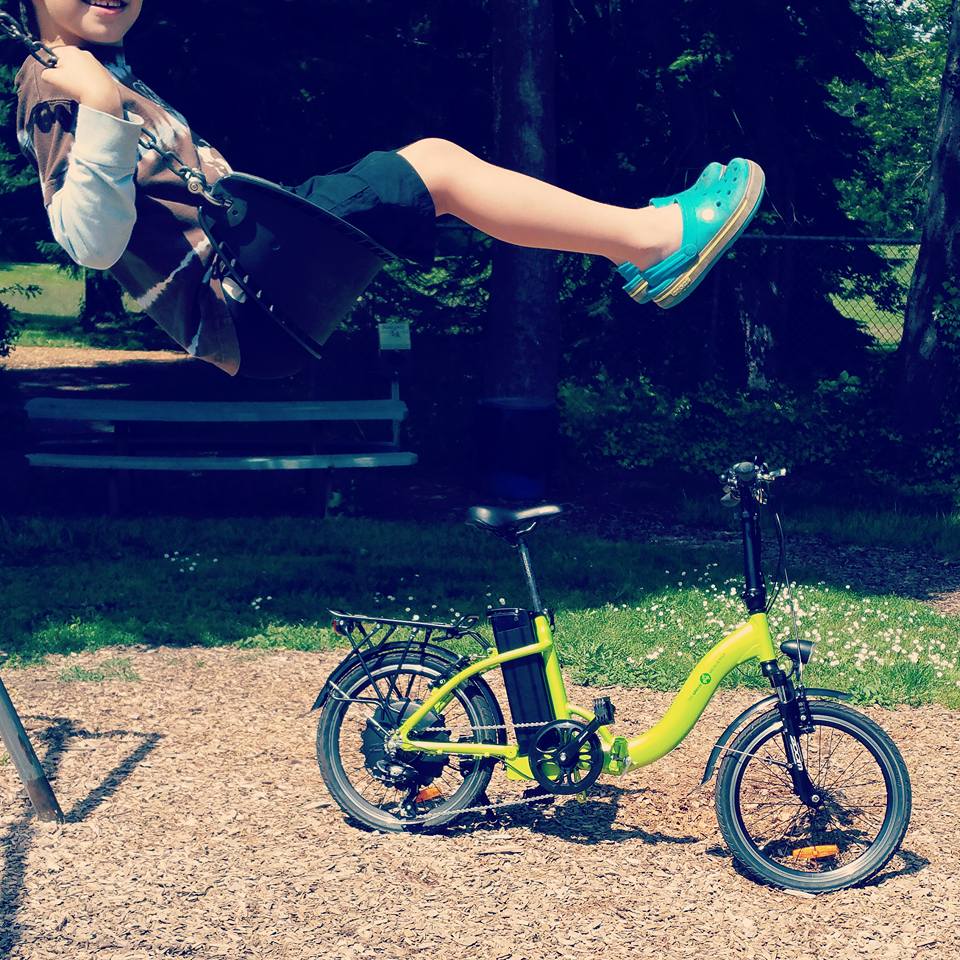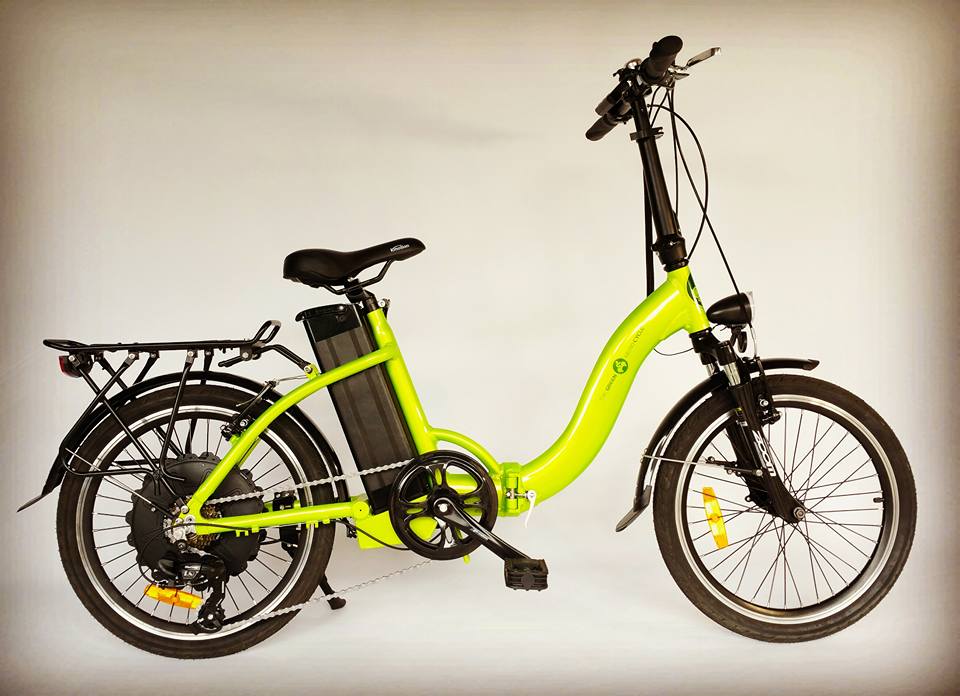 A Beautiful Step-Through Folding Bike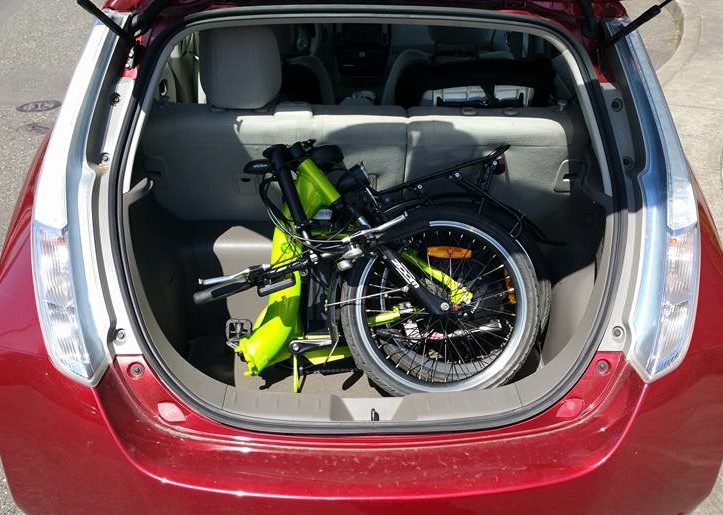 Folds Up And Fits In Your Car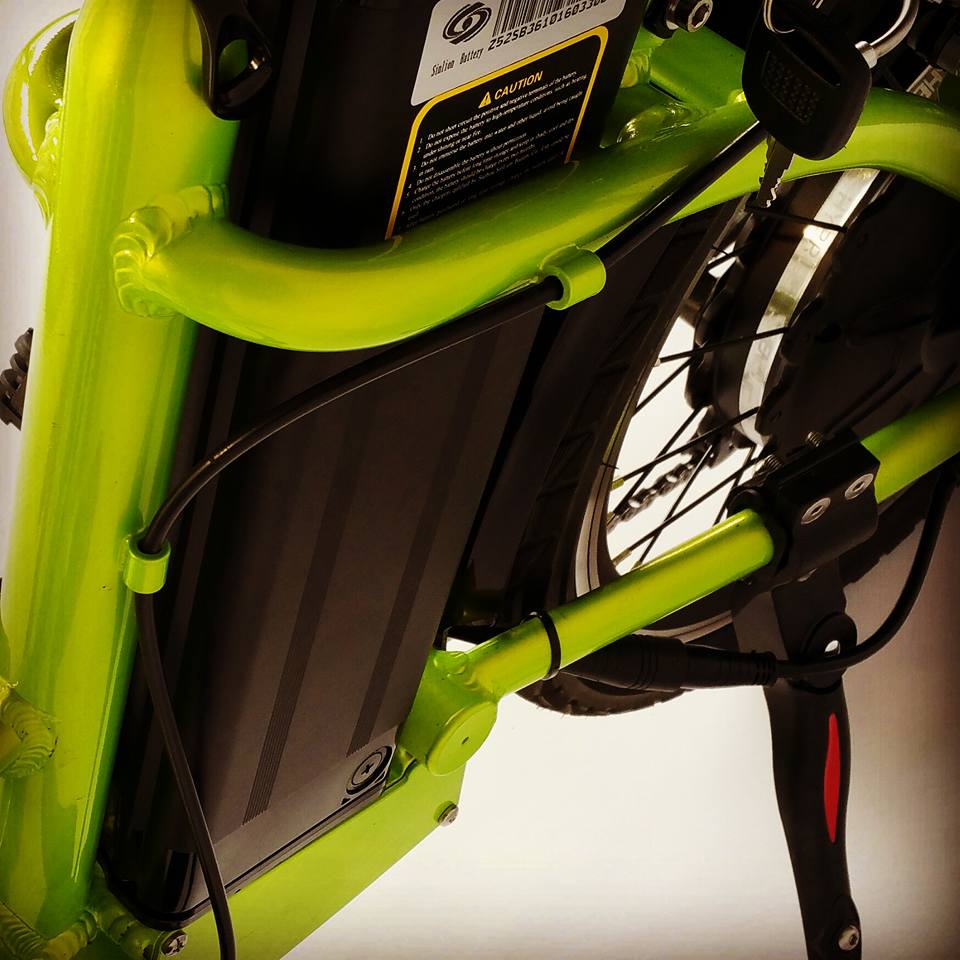 36 Volt, 10ah Samsung Lithium-ion Battery. 20-30 Miles Per Charge. Up To 20mph.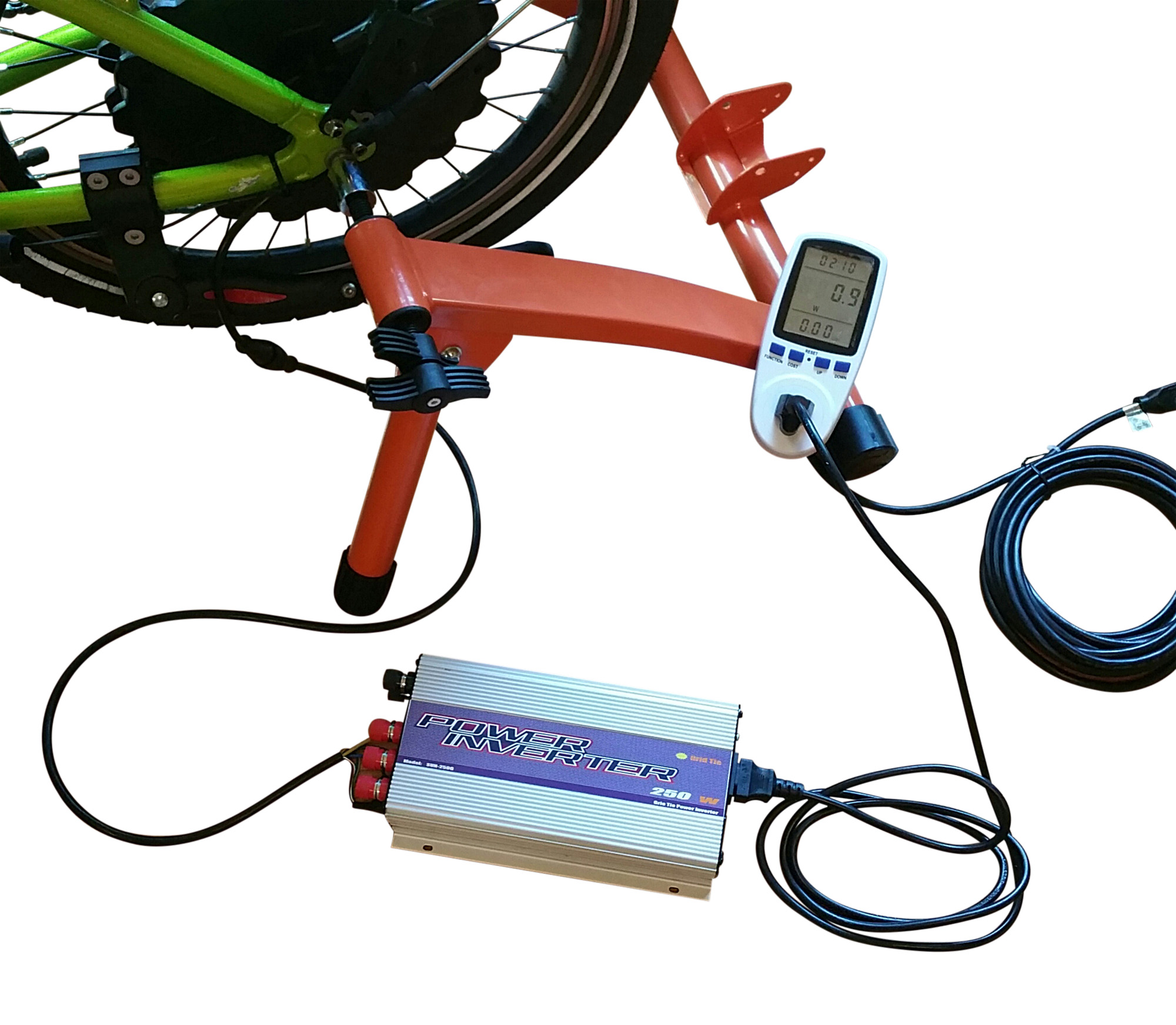 Comes With A Home Stand & Both Grid-tied And Off-Grid Charging Components - A $550 Value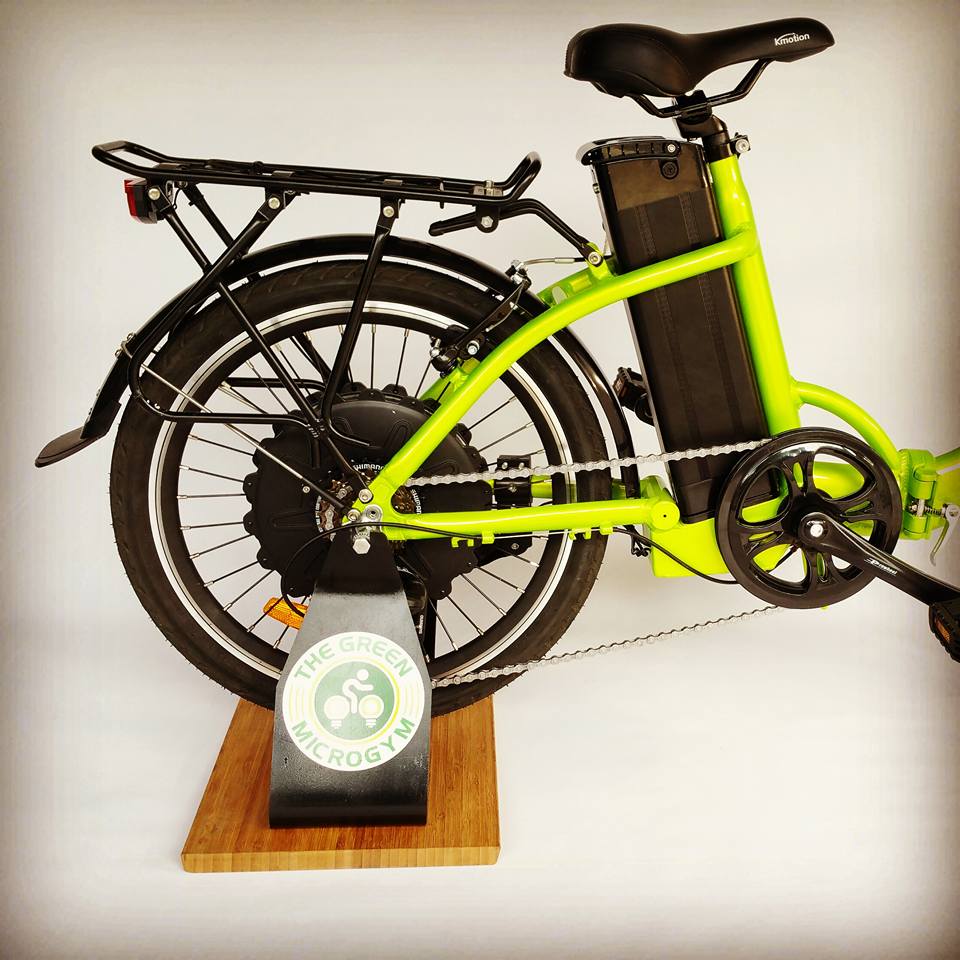 Generate 30-100 watts, enough to run a laptop (30), charge your devices (5-10), or even recharge the ebike battery (85).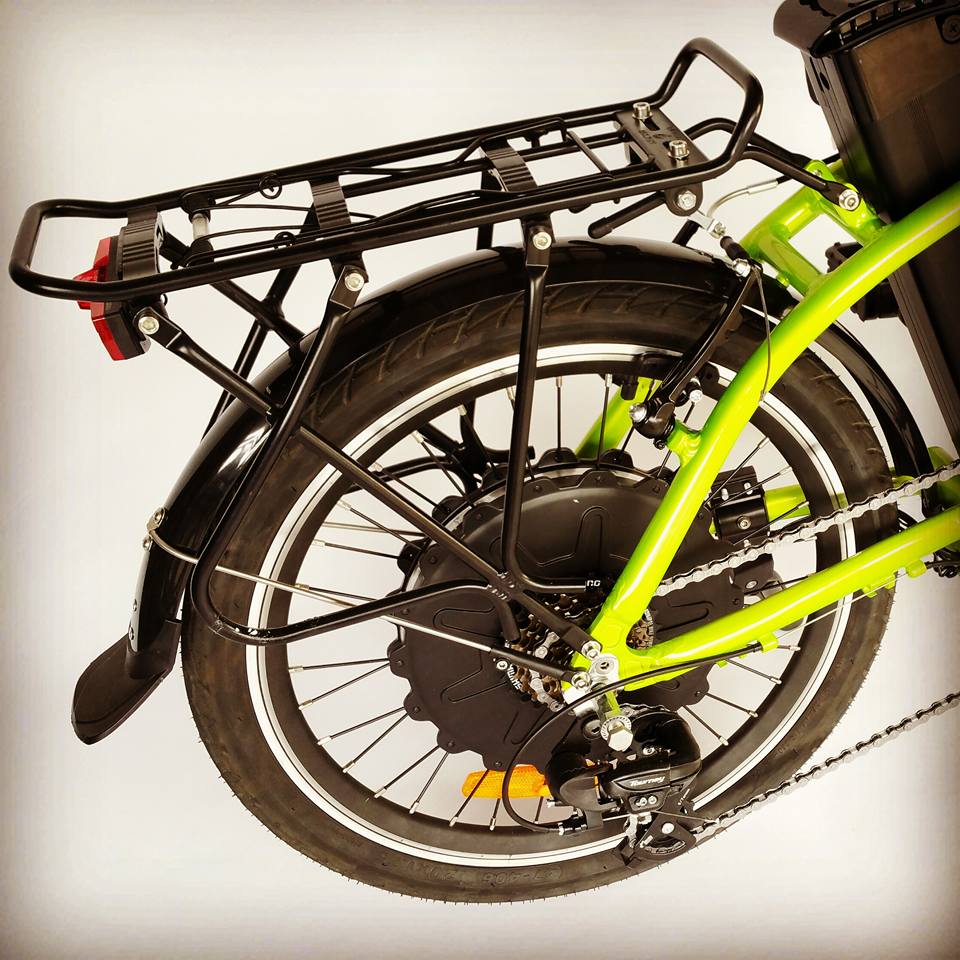 Rear Rack and High Quality Brakes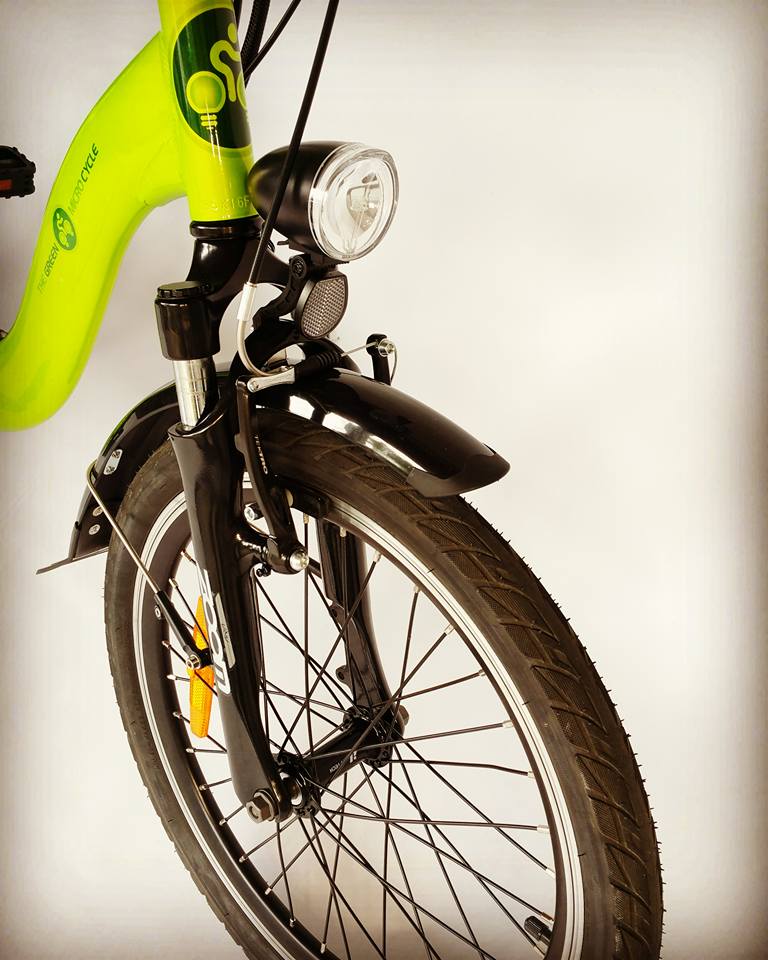 Front Suspension And LED Light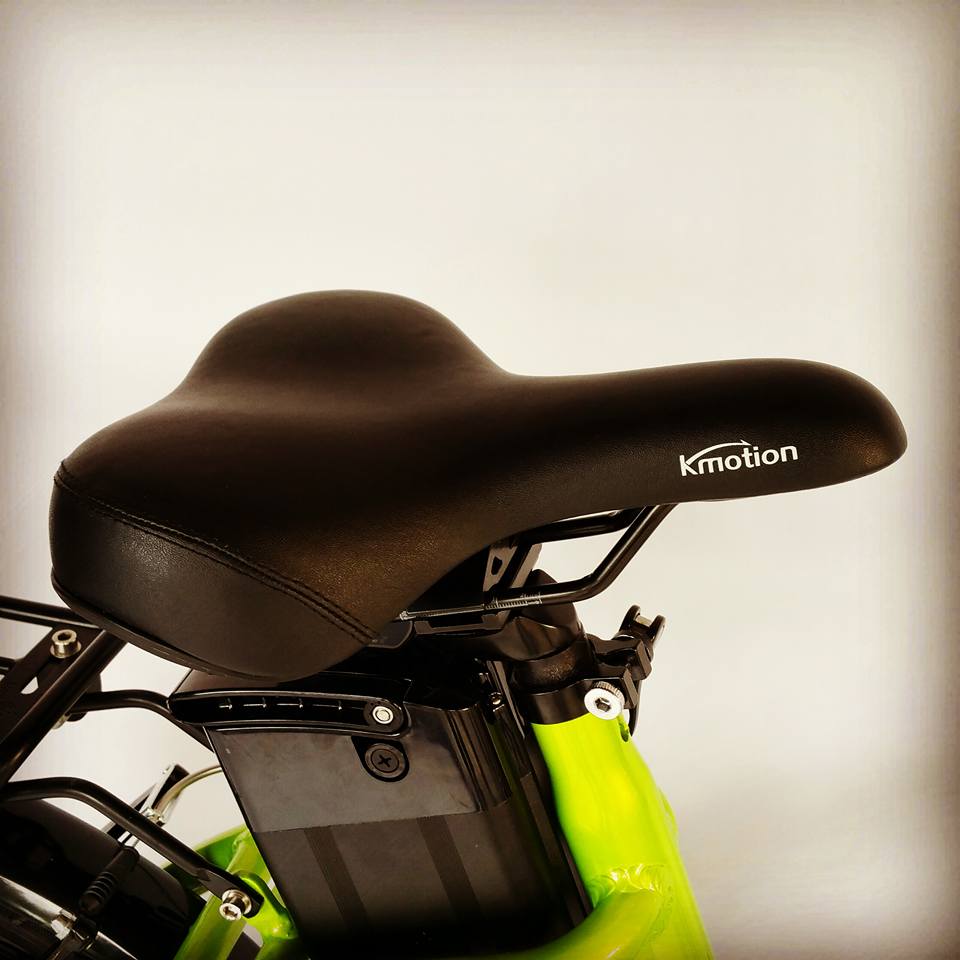 Comfortable Seat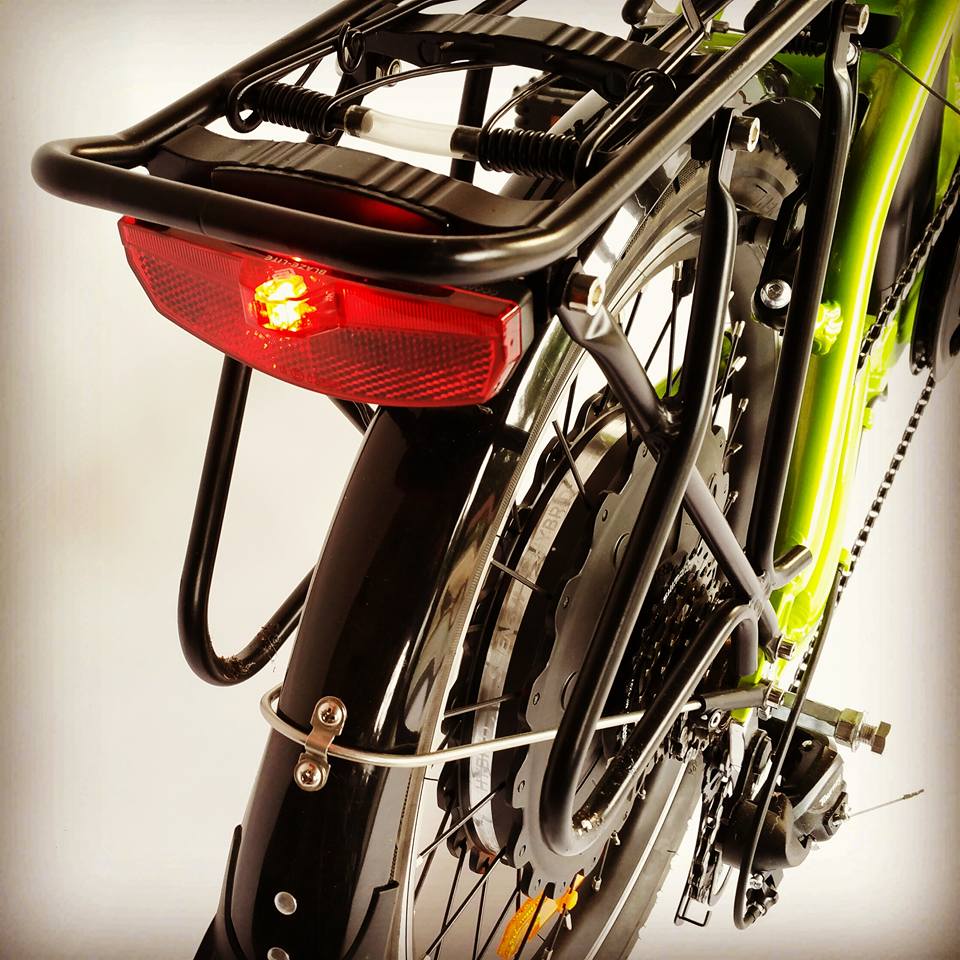 Rear LED Light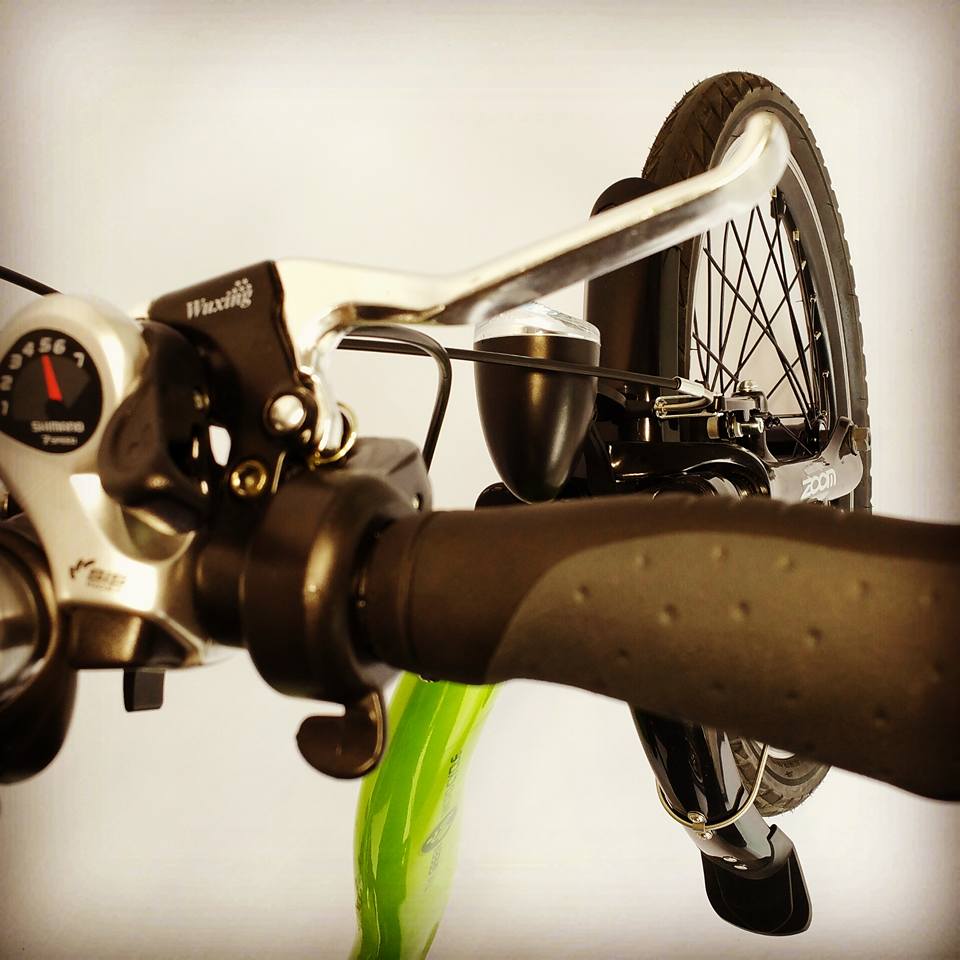 7 Speed Shimano Shifter, Thumb Throttle, and Ergonomic Grips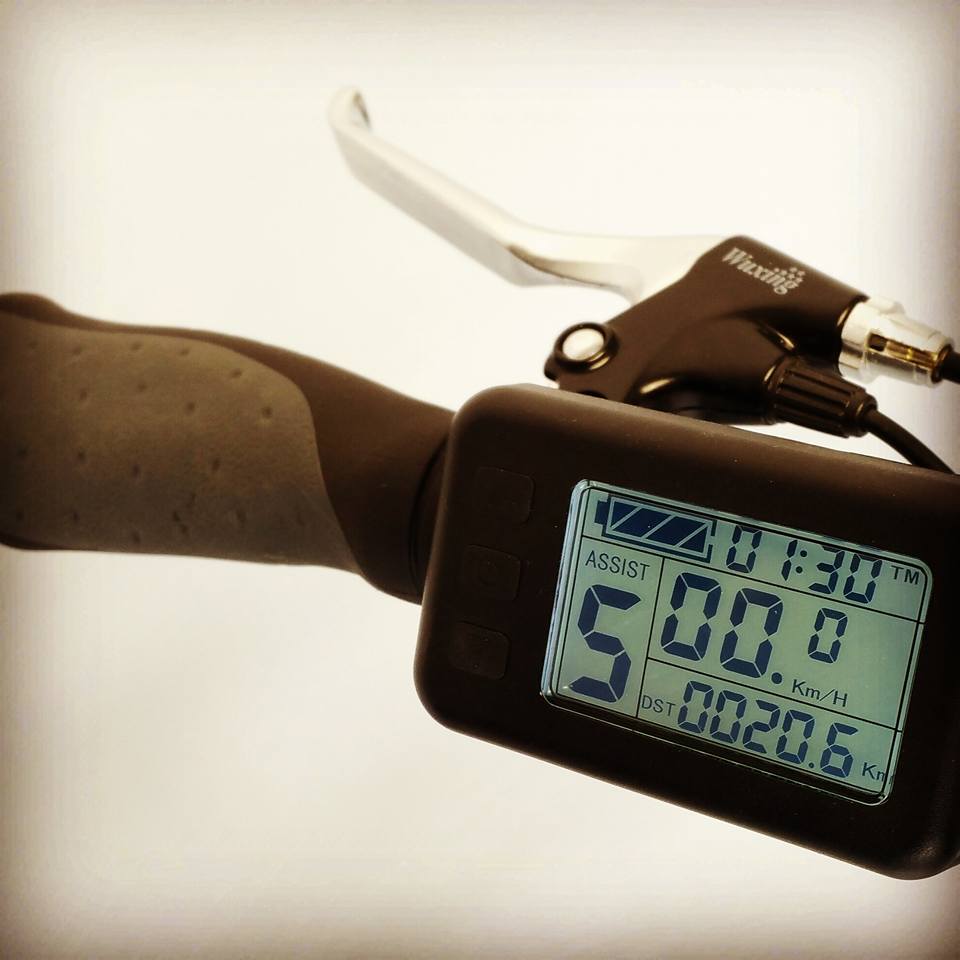 Backlit LCD Display With 5 Pedal Assist Levels
Creates Grid-Tied Electricity
This is the world's first electric bike that can also be used as a home pedal power generator. You can put it up on the heavy duty stand and generate between 30 and 100 watts that goes directly back into your home through a normal wall outlet.
Mounts In 5 Seconds
The Green Microcycle Mounts Onto Its Charging Stand Very Easily. You can then use it to generate 30-100 watts of grid-tied or off-grid electricity.
Flatten The Hills On A Green Microcycle
Everybody who rides an Electric Bike is amazed and thrilled by how fun it is to pedal with an electric assist. This video shows just how easy it is to zip up a hill, so you can focus on the view instead of the climb.
The Green Microcycle is a great Ebike, and it also goes up on a home stand so you can use it as an electricity making pedal generator.
Charging A Battery With The Green Microcycle Is Very Simple
Showing a couple ways to charge a 12 volt battery with The Green Microgym's pedal generator. You can use a charge controller that will cut off at 13.5 volts to avoid risk of overcharging the battery. Or you can go straight into the battery, essentially acting as your own charge controller by watching the voltage.
Bike Specs
MODEL: 20″ Folding Green Microcycle Plus/Minus
PRICE: $ 2500 USD (Includes indoor stand and grid-tied and off-grid charging components)
BODY POSITION: Upright Relaxed
SUGGESTED USE: Neighborhood, Urban
WARRANTY: 1 Year Components, 1 Year Battery
AVAILABILITY: United States
MOTOR TYPE: Rear-Mounted Gearless Hub
NOMINAL OUTPUT: 350watts
MOTOR BRAND: Shengyi
BATTERY VOLTAGE: 36volts
BATTERY AMP HOURS: 10 ah
BATTERY WATT HOURS: 360 wh
BATTERY BRAND: Samsung
BATTERY CHEMISTRY: Lithium-ion
CHARGE TIME: 4.5 hours at 85 watts
ESTIMATED MIN RANGE: 20 miles
ESTIMATED MAX RANGE: 35 miles
DISPLAY TYPE: Backlit LCD on Left Bar
READOUTS: Speed, Odometer, 5 Assist Levels, Battery Voltage
DRIVE MODE: 5 Level Pedal Assist, Thumb Throttle
TOP SPEED: 20 mph
TOTAL WEIGHT: 53 lbs
BATTERY WEIGHT: 7.5 lbs
FRAME COLOR: Green
GEARING DETAILS: 7 Speed 1x7 Shimano
SHIFTER DETAILS: Shimano Thumb Shifter on Right Side
BRAKE DETAILS: Tektro Linear Pull Brake System, Wuxing Levers with Motor Inhibitor
GRIPS: Padded Ergonomic
SADDLE: Comfort
WHEEL SIZE: 20in
ACCESSORIES: Bell, Single-Side Kickstand, Front and Rear LED Lights Powered by Main Battery, Plastic Fenders
OTHER: Removable Battery Pack (Charge on or off the Bike), Quick-Connect Motor Cable for Easy Repair or Replacement