ALERT: 

We are finalizing a new version of the UpCycle Eco-charger that's lighter, easier to assemble, and cooler looking!  Pricing will go up when it's finished, so purchase now to lock in the current price. New Eco-chargers will ship in April.
Create the most electricity humanly possible (50 to 275 watts AC, depending on how hard you pedal). This Bicycle Generator Kit helps you to turn almost any bike into a pedal generator, so you'll never be powerless again.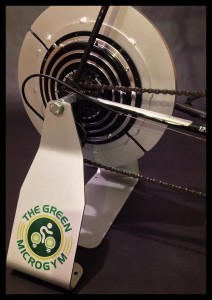 Have you ever gone by a gym and thought to yourself, "All of that energy is being wasted!"?
Did you then go home and Google "green gyms" or something like that and end up here? Or have you been searching the internet high and low for a quality bicycle generator or DIY kit that doesn't look like it will fall apart after a few uses?
Do you want to make the world a better place without looking like a crazy fool in your garage jerry-rigging motors and batteries together?
Do you want to be prepared for an emergency, and not worry about your phone dying before the lights come on?
YES? Then we've been waiting for you. Join the club!
Say goodbye to worrying about environmental disasters and hello to making the world a better place. The UpCycle Eco-Charger is the most efficient, reliable, and powerful bicycle generator ever.
You will:
Generate Your Own Electricity
Send up to 275 watts of AC electricity right back to your building — USA and Canada only (much more efficient than charging batteries)
Feel great knowing your efforts are making the world a better place
Be on the cutting edge of renewable energy technology and innovation
Charge your phone, tablet, or laptop with barely any effort
Get a Workout Like an Elite Level Cyclist
Track your progress by time, watts, and accumulated watt hours – USA and Canada only
The UpCycle Eco-Charger is as smooth and quiet as a high end indoor cycling trainer
Never buy indoor training tires again, because your bike attaches right to the sprocket of the UpCycle Eco-Charger
Be Prepared for a Power Emergency
Our DIY Kit supplies DC electricity (up to 36 Volts)
Take the DC electricity and work with an electrical expert in your town to create an off-grid solution
The UpCycle Eco-Charger was created by the founder of The Green Microgym.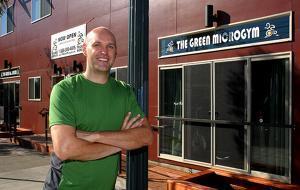 Recognized as the world leader in Eco-Fitness, Adam Boesel and his gym have been featured by CNN, BBC, Entrepreneur Magazine, Fitness Magazine, Club Industry and Club Solutions Magazines, Popular Science, and countless green bloggers.
No Risk – Money Back Guarantee
If you don't love the UpCycle Eco-Charger, call or email me and I'll ship it back and refund every penny (outside the US, you will have to pay for shipping and customs).
If you need help setting it up, I'll personally walk you through it via video-conference.
ON and OFF Grid Compatible (on-grid available only in the USA and Canada)
The UpCycle Eco-Charger (and some of our older equipment) can make a difference in a lot of ways.  Check out some of the people and places we've worked with so far:
Amateur Competitive Cyclists
"I am an active duty  military member who has received multiple concussions in Iraq and Afghanistan.

I have used cycling for the last few years as part of my recovery. Now I save $30 in training tires plus $30 in electric bills each month (note: this doesn't mean he generates that $30 in electricity. Click here for clarification). The UpCycle Eco-Charger is quieter than an air trainer or a fluid trainer. I look forward everyday to putting power back into the grid and I feel like I am still useful and can give back in my little way."  – Will Fetters
Eco-Friendly Businesses
When the UpCycle Eco-Charger was at our Zipcar office in Portland, we were ecstatic to have the opportunity to give it a spin. Not only were we able to create usable energy for our office, but to help raise money for a wonderful cause. This wasn't simply a benefit for our employees though, as our Zipcar members loved being able to stop by and create watt hours for some free driving credit, in addition to all of the above! We housed the Eco-Charger from October 15 to November 15th of 2013, and it was a wonderful experience for everyone involved. As a company supporting alternative transportation and the green approach to life and business, it was a real treat to show it all off with one singular device.

Jeremy Nelson – General Manager – Portland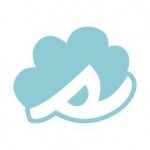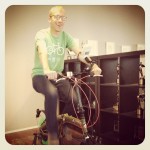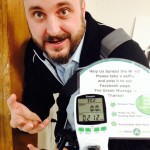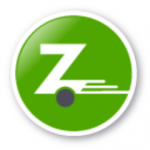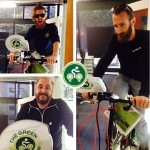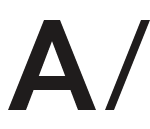 Kids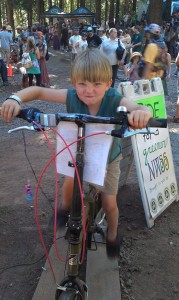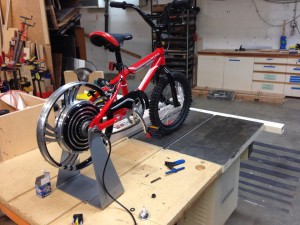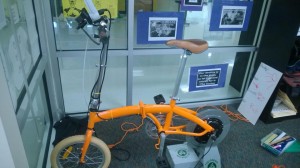 Bands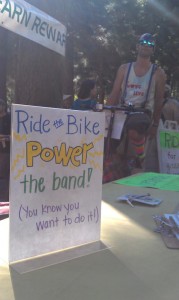 Breweries
Leading Sustainable Universities and High Schools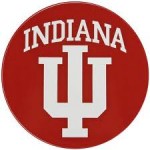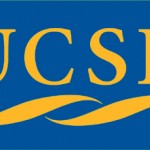 Individuals just like you all over the world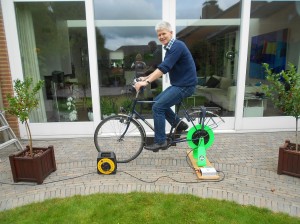 FAQ
What's in it for you, Adam Boesel?
Every time I sell an UpCycle Eco-Charger or talk with a customer about it, I get inspired.  I feel like I'm doing something to make the world a better place by working on The UpCycle Eco-Charger.  I know human power isn't going to save the world, but it's a small part of a much larger solution.  It's also a really fun challenge to figure out ways to make a better, more useful product.  Every UpCycle Eco-Charger sold gives me the means to keep working and experimenting.
Wouldn't it be better to store the electricity in a battery?
No.  I started out this way trying to charge batteries in my gyms, and found they would go dead after about a month of repeated charging and discharging. Also, batteries are very inefficient storage devices for electricity.  There are losses of about 30% when you charge the battery, while it sits with a charge, and and another 30% when you use the electricity.  It can be done if you really know what you're doing, but the cost to do it right is prohibitive.  Although some other bicycle generator companies sell a battery pack as an accessory, it's a waste of your money.
Can I make money with this by selling electricity back to the power company?
Not likely. If that were the case, every exercise machine in the world would have had this technology years ago.  Each human is able to generate between 50 and 150 watts continuously, which is definitely more than enough to power a phone (5 watts), Ipad (10 watts) or a laptop (30 – 50 watts), but not enough to make much of a dent in your home power bill (US average: 30,000 watt hours a day).  The UpCycle Eco-Charger really helps you SAVE money in 3 major ways: 1) No need to keep buying indoor training tires as with most other bike trainers. 2) Knowing what it takes to generate 50 to 150 watts will help you see the necessity and opportunities to easily conserve energy in your home. 3) Being in shape is way cheaper than copays (here's proof).
Why should I believe this is the most powerful, stable, smooth riding, and reliable bicycle generater ever?
My experience. Of all the current producers of bicycle generators, I'm the only one who is also a personal trainer and owner of a gym. In a gym, the equipment must be a great workout experience or it won't get used.  It also has to last a long, long time.  I've made sure the parts in the UpCycle Eco-Charger will not break, fail, or fall apart after a short time.  We've tested the UpCycle Eco-Charger at the gym, at outdoor music festivals, and with elite cyclists and it holds up great.  The hub generator is designed to withstand outdoor use, the stand and flywheel are made of solid steel, and the electronics are tested and easily replaceable.
What is Off-Grid?
This just means that the UpCycle Eco-Charger can be used to power devices where no other power sources exist, such as a full power outage in your home, in a cabin in the woods, on a camping trip, etc.
What is On-Grid or Grid-Tied?
When you are Grid-Tied with the UpCycle Eco-Charger, your energy helps power your building. This is the best, most efficient way to use the UpCycle Eco-Charger.  Simply plug it into a standard wall outlet (115 or 220 volt).  The Grid is the system of power plants and wires that carry electricity to cities and towns.  Almost all buildings are grid-tied.  The UpCycle Eco-Charger is just one of many power sources that can feed the grid.  Other Grid Tied power sources are coal, hydro, wind, nuclear, and solar.
I don't know anything about electricity.  Please explain this in plain English!
I can relate.  When I started working on this in 2007, I knew very little about electricity.  This challenge has helped me come up with the simplest solution possible.  Here's the basic idea.  When you pedal, you turn the hub-generator of The UpCycle Eco-Charger.  That turning motion creates DC (direct current) electricity, just like a wind turbine.  To be used by most standard appliances, it needs to be converted to AC (alternating current) electricity.  A device called an inverter accomplishes this task.  Once the DC is converted to AC, it can be sent back to the building by plugging into the wall.  That's it!
Could I use this to generate power for a band or event?
I thought you'd never ask.  Yes, you can!  The best way to do this is to plug the UpCycle Eco-Charger(s) into the same circuit as the band using a standard power strip. You are then directly adding to the band's power supply.  We have done this many times and it's a great experience!  There's nothing more awesome than getting a workout right next to an awesome live band.  Your pedal strokes will synch up with the rhythm section.  It's great! You can also use the UpCycle Eco-Charger(s) to charge batteries in an off-grid setting.  But in this scenario, you need to be working with an engineer who has experience with off-grid power systems to make sure everything works correctly (definitely a 'don't try this at home' scenario).  You are also going to need more than one Eco-Charger and a lot of energetic riders!
I hate exercise.  How will this help me?
That's a tough one. Maybe this will help you start to enjoy exercise since you can use it in the privacy of your own home instead of going to a gym.  But even if you barely ever use it for exercise, it will still be available as an emergency generator.  My advice would be to find a way to enjoy exercise first, though.
I don't want to waste my hard-earned money.  What if I don't like it?
I'll refund your money and pay to ship it back to me (outside the US, you will have to pay for shipping and customs).  But if you DO like it, I'm confident The UpCycle Eco-Charger will help you save money over time as part of your eco-fitness lifestyle.
Can it be used in my country?  Will it work with my country's electrical grid?
For the grid-tied technology, we know it works with the USA system of 115 volt plugs.  We also know it works in at least one European country (the Netherlands).  We are not sure about whether it would work with any other systems, and because of this, we only ship the DIY kit internationally.